I think you are all more than familiar with this meme by now.

enigmaticblues
gave me the following three men: Michael Scott, Luke Danes, John Crichton. She thought she was being really evil. I, however, had made my decision in about 2.5 seconds.
Marry: Luke Danes
Marrying Luke Danes only makes sense. I can't tell you how many times throughout the years of my
Gilmore Girls
obsession I said, "If only Luke Danes were a real man, I'd marry him." And even after the horror that was seasons six and seven, that still holds true. I know he's terrible at expressing his feelings and communicating important things like the fact that he has a daughter. But I also know you just have to give him time. I love the soft heart that lies behind his gruff exterior. I love his rants. I love that he is the kind of man that would build an ice skating rink in my front yard to remind me why I love snow. No man is perfect, but Luke Danes is the man for me.
Shag: John Crichton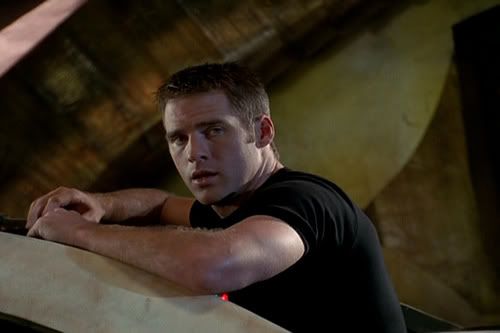 Oh John Crichton, I love you too. I really, really do. But I would find it too difficult to marry you for several reasons: (1) you are lost in space, (2) Scorpio messed with your brain, and as a result, you are downright scary crazy sometimes, and (3) I couldn't stand to take you away from Aeryn Sun and your cute little baby D'Argo. But I would shag you. I mean, your arms alone!! *sigh*
Cliff: Michael Scott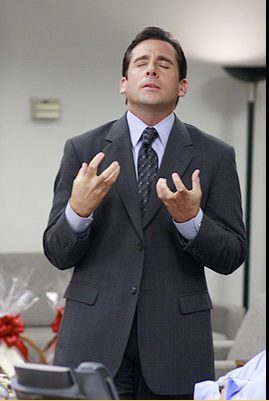 I'm sorry, Michael Scott. But them's the rules of the game. Someone has to go. You know I adore you (sometimes). I can't help it. You just tug at my heart strings. But you are one frustrating individual. You are not someone I would marry. And probably not even someone I'd shag. But if it makes you feel any better, I'd feel really, really terrible after pushing you off the cliff.